29

Sep

Southern Events Products, Vintage Prop Shoppe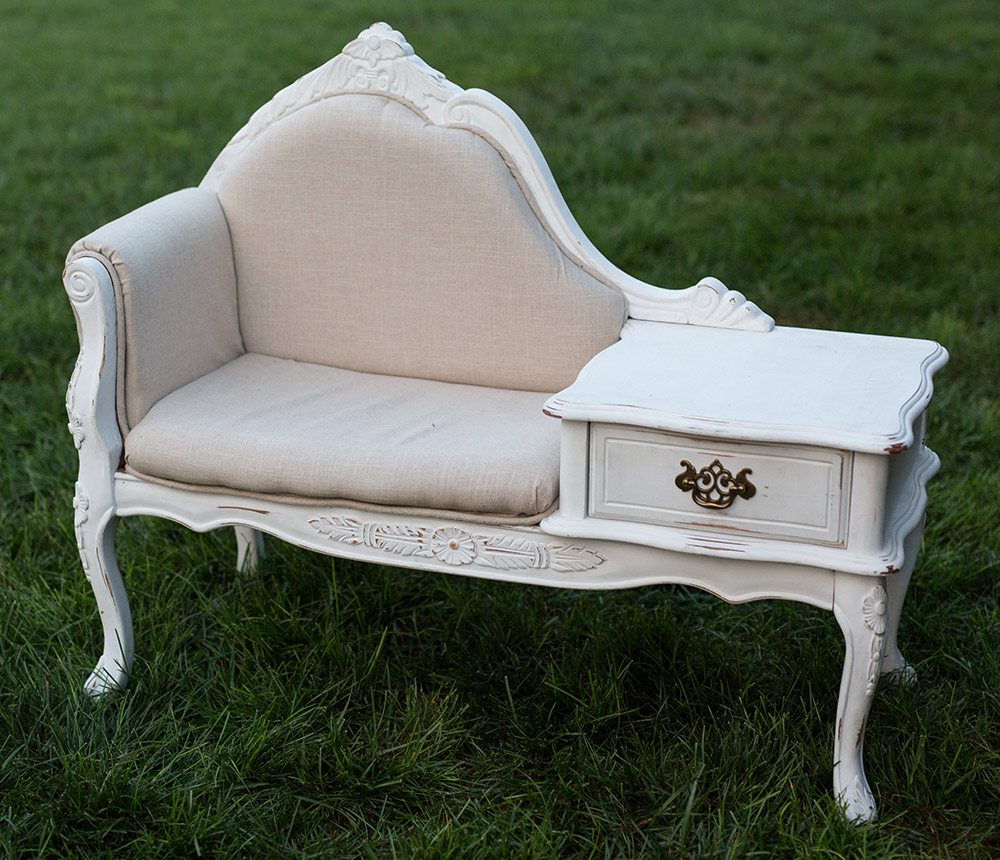 Just in time for fall, our Vintage Prop Shoppe has a bevy of new inventory including vintage tables, vintage chairs and darling telephone table.  All items are in stock and available for rent. Read on for more details or contact our team to schedule a warehouse tour to see these pieces in person, info@southerneventsonline.com.
The Marta Table and Ashley Buffet Table. Shown below respectively, these vintage tables give you stylish options for food and beverage service.  Marta features a walnut stain and turned legs while Ashley has a feminine feel with a distressed white finish and delicate legs.
The Annabelle Chairs. Available with and without arms, Annabelle is a ivory distressed vintage chair with a neutral cushion. We have 5 chair without arms and 4 with arms so these chairs can be mixed and matched in a garden lounge, at a sweetheart table or elegant shower.
The Amanda Chair. A aqua distressed vintage chair, the Amanda Chair expands our collection of colorful wooden chairs.  We have two in stock and she will pair well with Basil, Sadie, Charlotte, Fern and Alex offering your guests a colorful seat from which to dine.  Perfect for corporate events, birthday parties and whimsical weddings.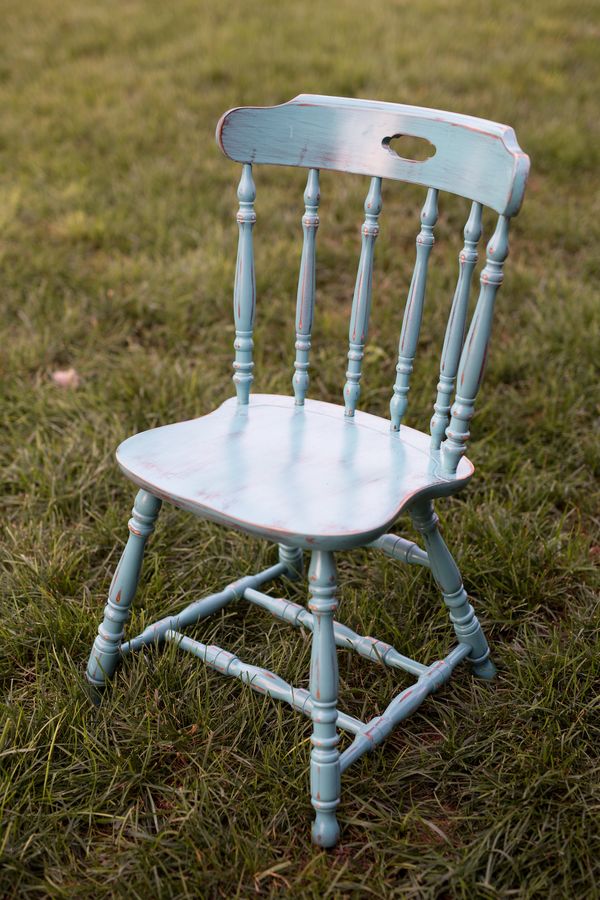 The Tucker Table. This rustic wood coffee table features a distressed finish and painted green table legs.  We love this vintage piece for rustic, farm weddings or children's birthday parties.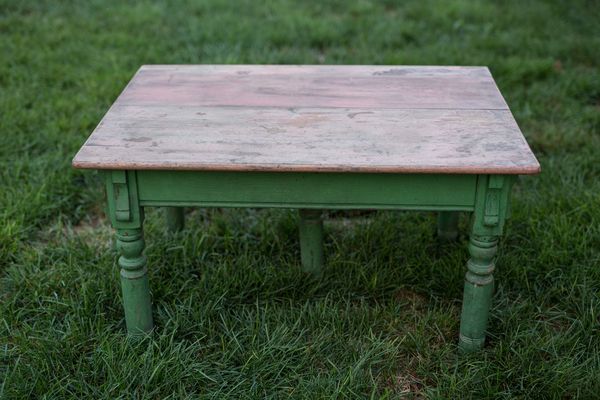 The Priscilla Telephone Table.  Priscilla has been in stock longer than some of our newest pieces but she finally got her time in front of the camera!  A charming item, Priscilla features a upholstered seat, built in table with drawer and feminine detailing. She works well as part of a lounge (table included!) or as a prop for photo shoots.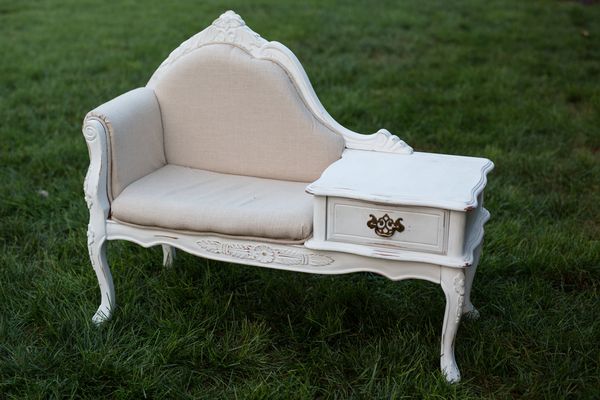 Photos courtesy of Amilia Photography.
TAGS | Southern Events Party Rental, Southern Events Party Rental Company, Unique Wedding Rentals, Vintage Lounge Rentals, Vintage Prop Shoppe, Vintage Wedding Decor, vintage rentals Nashville, vintage southern wedding style
FEATURED RETNALS | Marta Buffet Table, Ashley Buffet Table, Priscilla Telephone Table, Annabelle Chairs, Tucker Coffee Table, Amanda Vintage Chair
---
11

Feb

Southern Events Products, Trends and Inspiration, Vintage Prop Shoppe
Last summer, we were thrilled to partner with an AMAZING group of Nashville event professionals on a desert-inspired style shoot with an urban twist. This inspiration board shows our vision for the shoot: a wedding for couples with bold, eclectic style, inspired by the exotic textures and vivid colors of the southwest. We dug into our Vintage Prop Shoppe inventory to find a mix of colorful, vintage pieces to create a unique look, from our antique Ramona Couch to our Marjorie Coffee Table. Stay tuned for the big reveal of the final look and vendors that brought it to life, coming to the blog next week!
Product Details: Ramona Couch, Marjorie Coffee Table, Sadie Chair, Betty Chair, Marrakesh Screen, Lagoon Blue Poly Napkins, Artisan China, Fruitwood Chargers, Lace Runners, Austin Gold Flatware, and Emerald Glass Plates.
For bold, distinct rentals that suit your unique style, contact us at info@southerneventsonline.com. We'll help you design the Big Day of your dreams.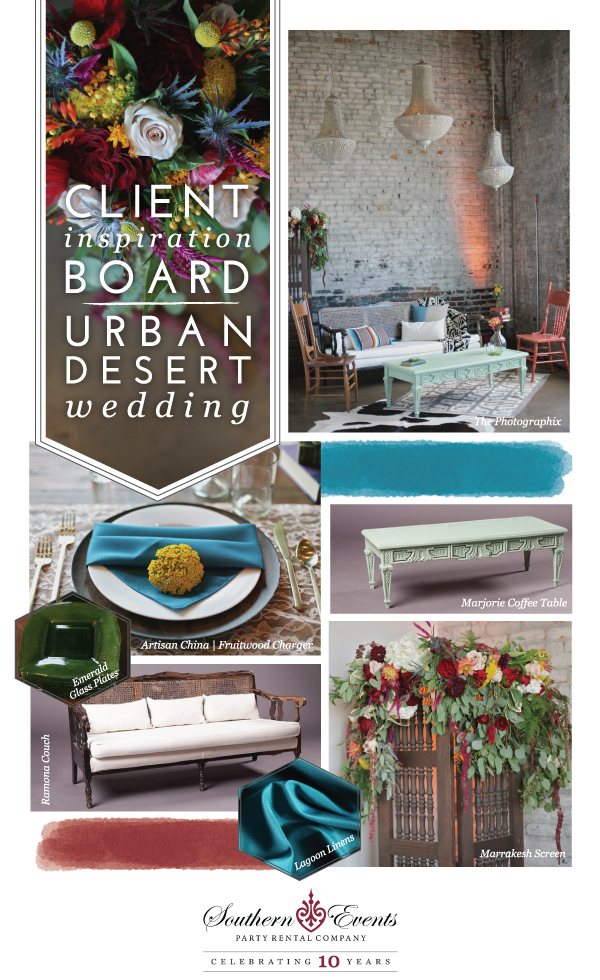 TAGS | ACME urban desert style shoot, Acme Feed & Seed, boho wedding style, eclectic urban wedding style, eclectic wedding rentals, southwest boho style, southwest boho wedding style, southwest wedding decor
FEATURED RETNALS |
---
31

Dec

Events and Style Shoots, Southern Events Products, Trends and Inspiration, Vintage Prop Shoppe
Our styled shoot at ACME Feed & Seed was a gorgeous success. It was a great example of some smart ways to personalize pieces from our Vintage Prop Shoppe, from the storybooks to the antique Marrakesh Screen.
The Marrakesh Screen looks absolutely gorgeous draped in florals from Enchanted Florist! It works well as a backdrop to the lounge, but it also make a great backdrop for a ceremony altar.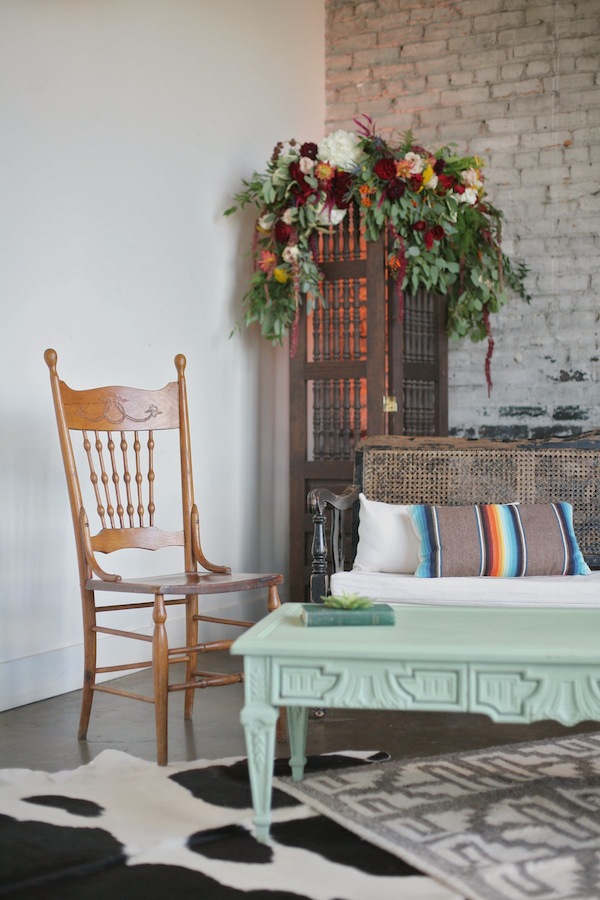 Our storybook from the Vintage Prop Shoppe can add an eclectic pop of color to your tablescape or as an accent in a lounge setting.
This macrame banner was donated to the style shoot by Castelleja Nashville, but it was a unique way to personalize our Franklin bar, which lifts at the top to hang banners or garlands for a personalized touch.
Stay tuned for a full recap of this amazing shoot, coming soon to the blog! Photos by Photographix.
TAGS | ACME urban desert style shoot, Enchanted Florist, Photographix, eclectic urban wedding style, props to personalize, southwest wedding decor, urban desert wedding decor, urban wedding decor
FEATURED RETNALS |
---
1

Oct

Real Nashville Weddings, Southern Events Products, Vintage Prop Shoppe
This sweet shabby chic barn wedding at Lilac Farms featured all of our Vintage Prop Shoppe favorites! Our Eloise Vanity Dresser made a lovely focal point for the ceremony altar, flanked by our vintage Tattered White Columns topped with baby's breath. Guests gathered in a luxe lounge scene set with our Gwendolyn couch, Prissy Loveseat, Prissy Arm Chair, Pearlie Side Chair, and Leona Coffee Table.
At the reception, happy couple Ashleigh + Drew dined in our Provence Cathedral Chairs at our Fruitwood Farm Table, while guests gathered around tables draped in our Ice Pink Poly Linens, Belmont Chargers, and Bradley Flatware. The sweet dessert display from Dulce Desserts featured four of our vintage tables: our Olga Farm Table, Gabby Farm Table, Polly Side Table, and Tasker Writing Desk.
Special thanks to Jen + Ann at Photographix for sharing these beautiful images.  Congrats to the newlyweds!
TAGS | Arrington Vineyard TN, Lilac Farms, Photographix, Vintage Wedding Decor, shabby chic barn wedding, shabby chic wedding decor, vintage barn wedding, vintage wedding rentals
FEATURED RETNALS |
---
13

Aug

Events and Style Shoots, Southern Events Products, Trends and Inspiration, Vintage Prop Shoppe
It was our pleasure to collaborate on this style shoot-turned-vow renewal with the talented folks at Wedding 101 and Jessie Holloway Photography, held at the Wren's Nest. When Wedding 101 reached out to Hayley and Matt about modeling for this boho style shoot, Matt knew it was a great opportunity to give Hayley the wedding of her dreams after they eloped a few years ago!
For the vow renewal ceremony, we lent our Vintage Auditorium Seats. For the reception, we styled our Round Fruitwood Farm Table with our Artisan China and Bradley Flatware, and an assorted mix of colored chairs from our Vintage Prop Shoppe for a little bohemian flare. An assortment of our lanterns were gathered as a chandelier over the reception tables. Our Sydney Desk made a sweet focal point for the cake display. All in all, it was a beautiful day for this beautiful couple, and we were so happy to help make this style shoot into something special for Hayley and Matt!
See more boho details on Glamour and Grace! Thanks again to Jessie Holloway for these images.
TAGS | Glamour and Grace, Jessie Holloway, The Wren's Nest, Wedding 101, boho style shoot, boho vow renewal, boho wedding style, surprise vow renewal, vintage event rentals, vintage furniture rentals
FEATURED RETNALS |
---
30

Jul

Southern Events Products, Trends and Inspiration, Vintage Prop Shoppe
If you're looking for a fun vintage piece to display on your Big Day, our selection of vintage desks and dressers in our Vintage Prop Shoppe are up for the task! There are a million good ideas for how to use these lovelies, but here are a few of our favorites:
Our lovely Persephone Writing Desk, used as a photo display and guest book sign-in table:
Photo credit Wild Cotton Photography)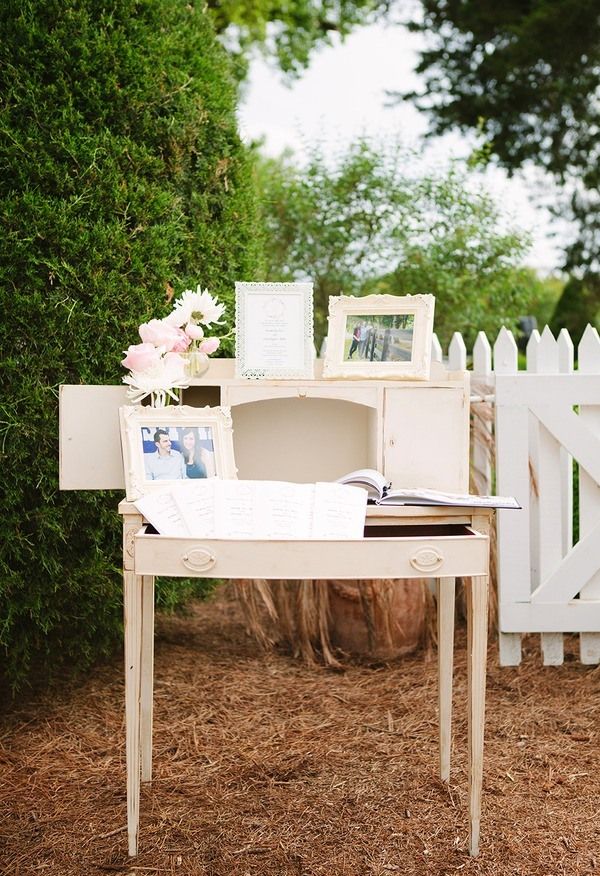 Our Sydney Desk, being used as a cake display table for this sweet boho-vintage style shoot we did:
(Photo credit Jessie Hollaway Photography)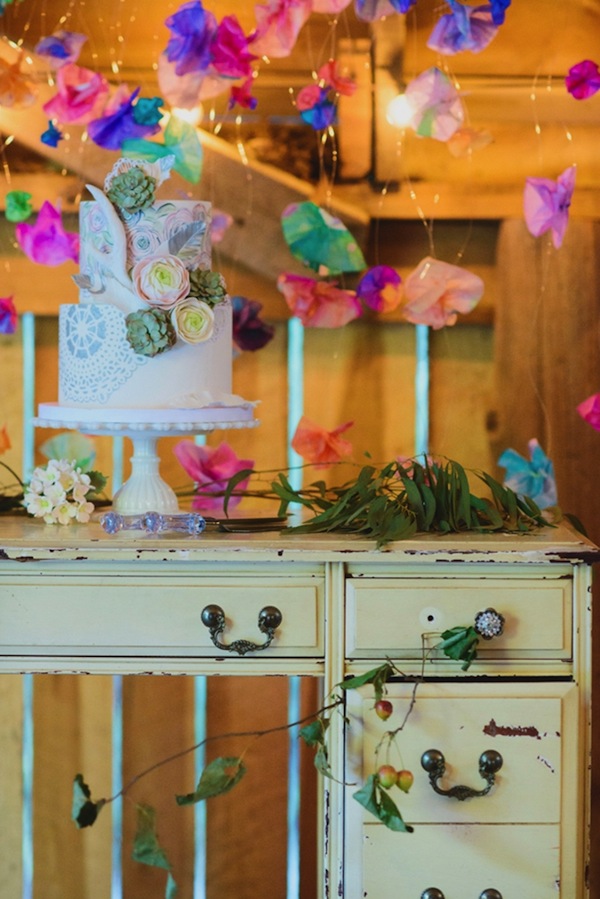 Our Eloise Vanity Dresser, being used as a dessert display for this fun engagement style shoot:
(Photo credit Psalm27 Creative)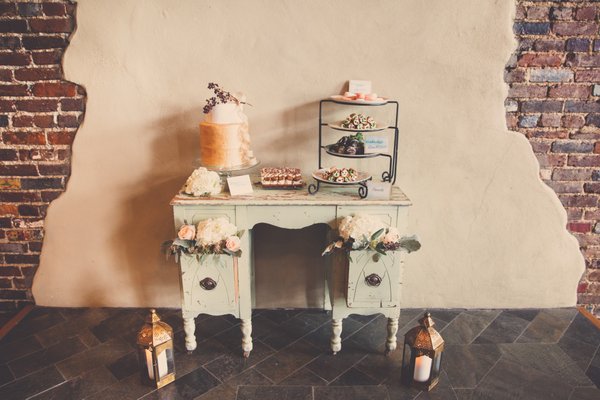 And another with Eloise being used as an altar in a barn wedding ceremony:
(Photo credit Photographix)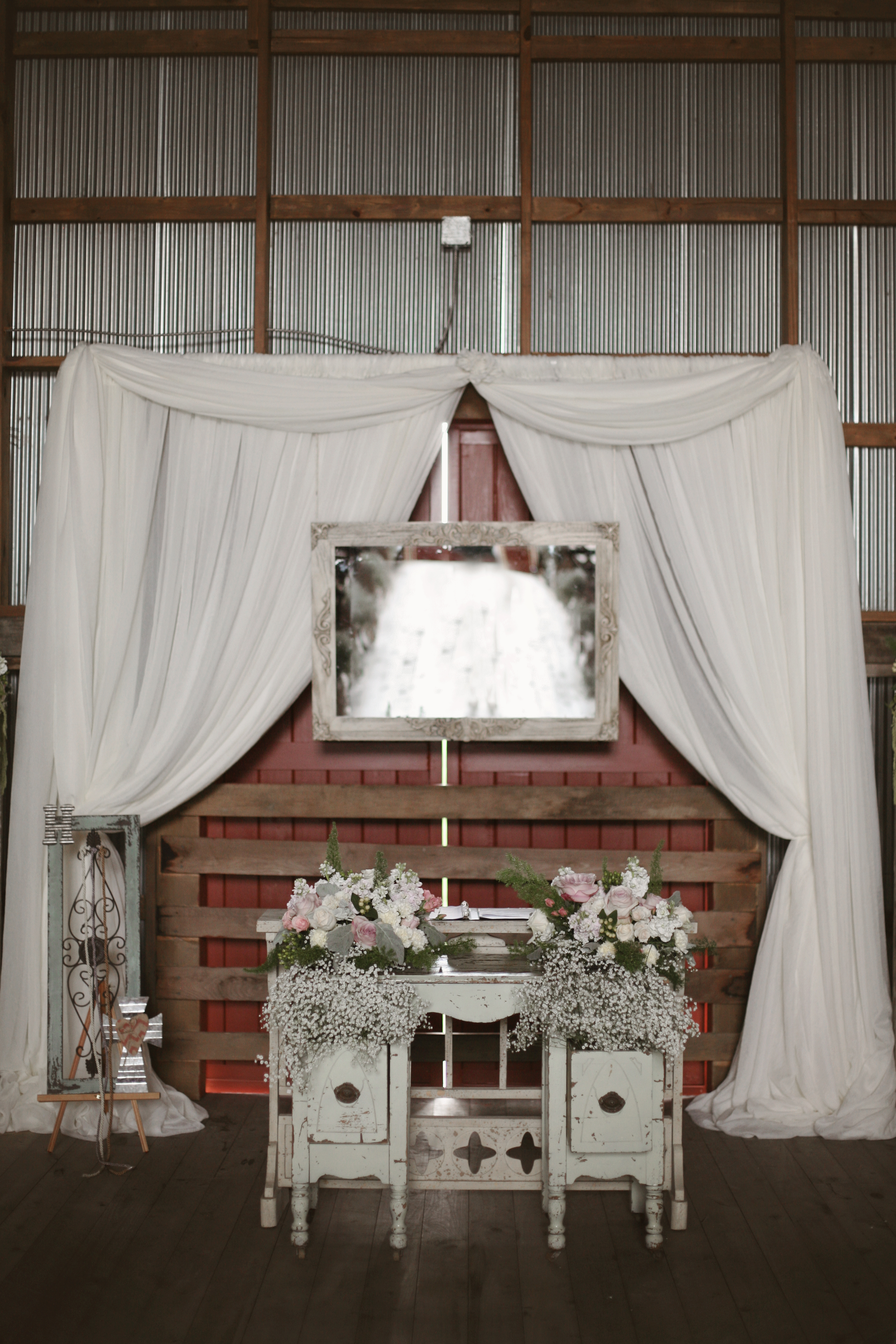 TAGS | Vintage Prop Shoppe, southern events products, vintage desk rentals, vintage dresser rentals, wedding style trends
FEATURED RETNALS |
---
5

Feb

Real Nashville Weddings, Southern Events Products, Vintage Prop Shoppe
Julie & Mark's sweet southern wedding at Houston Station was the perfect occasion to whip out some of our best-loved items! Our Cross-Back Chairs seated guests for both the ceremony and reception, with our Farm Tables for feasting in style. Our Wood Round Chargers look so distinguished when paired with our Pink and Grey Poly Table Linens. You can also see our Whiskey Barrels, Holden Stands, and Artie Easel Chalk Board on display from our Vintage Prop Shoppe! Our Vienna White Couch made for the perfect lounging spot, too.
Props to our fellow vendors Enchanted Florist and Bright Event Productions for helping make this wedding so southern-chic! Thanks to the talented Matt Andrews Photography and wedding planner, Summer Sheldon from Social Ambitions Events for pulling all the details together!
TAGS | Bright Event Productions, Enchanted Florist, Southern Events Party Rental, Southern Events Party Rental Company, Southern Wedding Rentals
FEATURED RETNALS |
---
21

Aug

Real Nashville Weddings, Southern Events Products, Vintage Prop Shoppe
Today we're featuring an elegant vintage inspired rehearsal dinner – the couple's vision and our inventory were a match made in heaven – second only to their love for each other!  Even as this trend has evolved over the season, we still find it creates a timeless look for many of our brides.  For this couple, we paired delicate glass plates with our whimsical vintage floral handkerchiefs-turned-placements creating a romantic tablescape with a feminine vibe.  Fun and versatile,  our handkerchiefs are just lovely for use as dinner napkins, cocktail napkins, place mats, bread basket or tray liners.  And Southern Events has a large inventory to suit your needs!
Vintage books, bottles and mason jars atop our oatmeal linen runner combined for their centerpieces.  This linen is a great alternative to burlap – durable and soft, it doesn't create the mess and allergies from fraying burlap.  The creative vision of layering the mason jars and bottles creates interest and texture – further adding to the vintage feel.  And the stacked vintage books create a statement along with a conversation piece for your guests – including a  favorite book or volumes on love and romance to the display adds  personal and creative touch that are perfect for the occasion!
Of course we have to thank to Krystal Mann for the gorgeous photos – her talent is stunning as we love featuring her pictures!  Enjoy!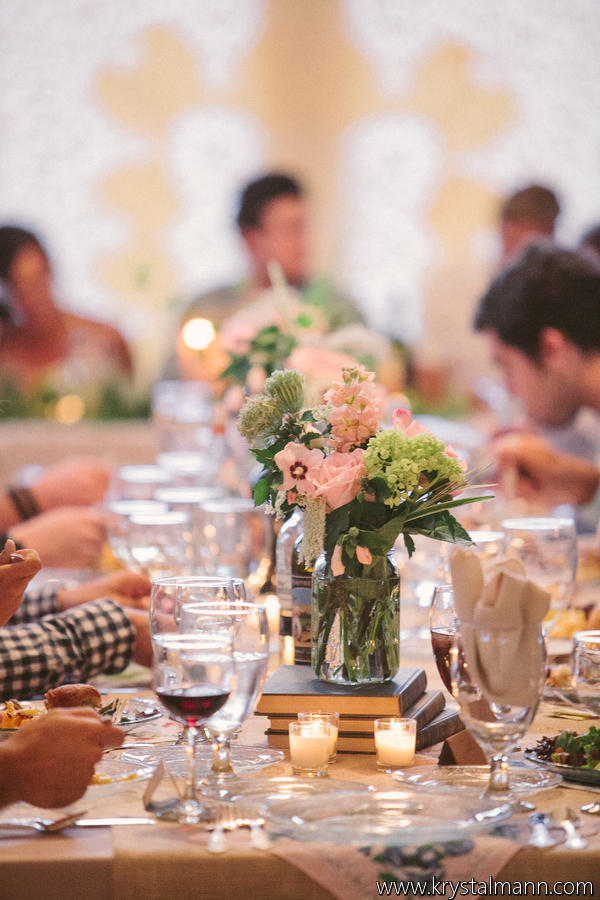 TAGS | Krystal Mann Photography, Southern Events Party Rental, Vintage Place settings, Vintage Prop Shoppe
FEATURED RETNALS |
---
26

Aug

Events and Style Shoots, Southern Events Products, Trends and Inspiration, Vintage Prop Shoppe
There is something that is always so stunningly beautiful about the mixture of country chic and vintage style! Set in the lush Tennessee countryside, Ashley Williams' May farm wedding had a great array of event spaces. Pictured below, their ceremony space was accented with some great mismatched frames as a backdrop and was located on the back lawn overlooking a beautiful pond for a truly scenic and romantic ceremony. Once the party got underway, guests spent time in the horse round pen furnished with many of our Vintage Prop Shoppe pieces! And as for delicious food, Mandy Johnson Photography caught some awesome detail shots of their dessert display- Banana Pudding anyone?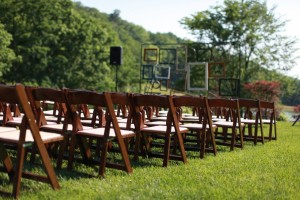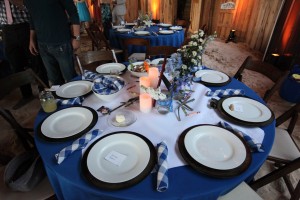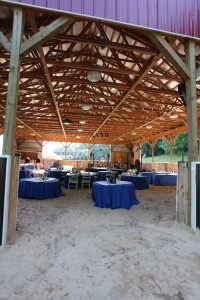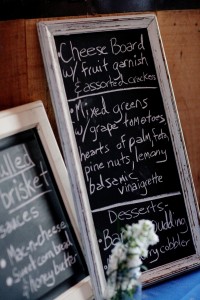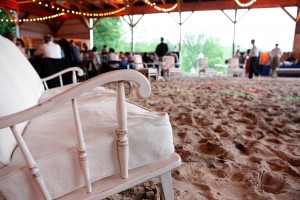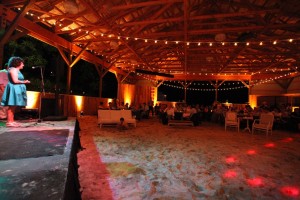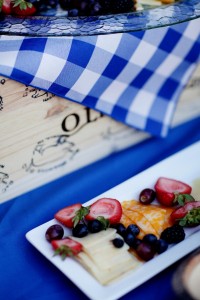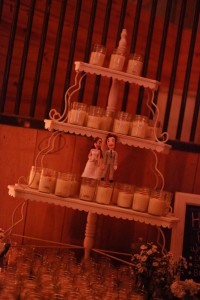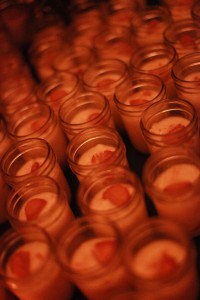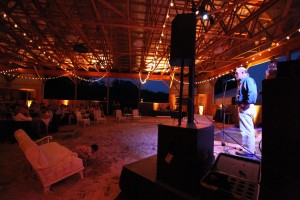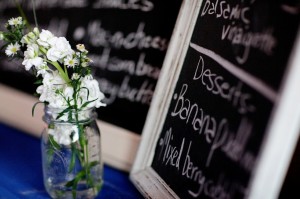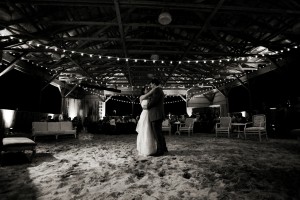 TAGS |
FEATURED RETNALS |
---
2

May

Events and Style Shoots, Southern Events Products, Trends and Inspiration, Vintage Prop Shoppe

Southern Events is proud to announce the debut of our new Vintage Prop Shoppe featuring charming couches, arm chairs, benches and accessories. Items added often! Call us today to reserve props to create the perfect shabby-styled "Southern Event!"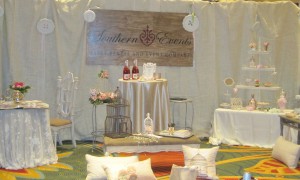 Southern Events debuted the Vintage Prop Shoppe at the Franklin Bridal Ball in March 2011.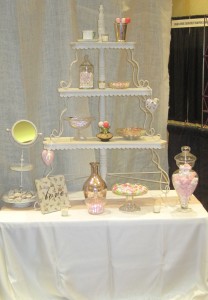 This cute three-tiered stand can be used as a candy bar or to display your cupcakes or even photos. Use our glass candy jars and accessories to display your treats!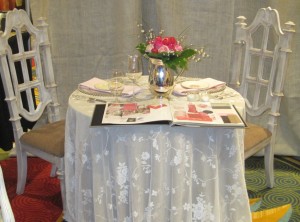 The Vintage Ivory Lace linen pairs with this look very well. Cathedral chairs featured.
Your guests will love to relax in these arm chairs. Use two to four to create a unique seating area at your event.
Create a seating area with side tables such as this pretty gray side table.
The Douglas Bench with accent pillows and bird cage accessories.
These  metal bar stools are unlike any others! Pair them with a bistro table.
TAGS |
FEATURED RETNALS |
---